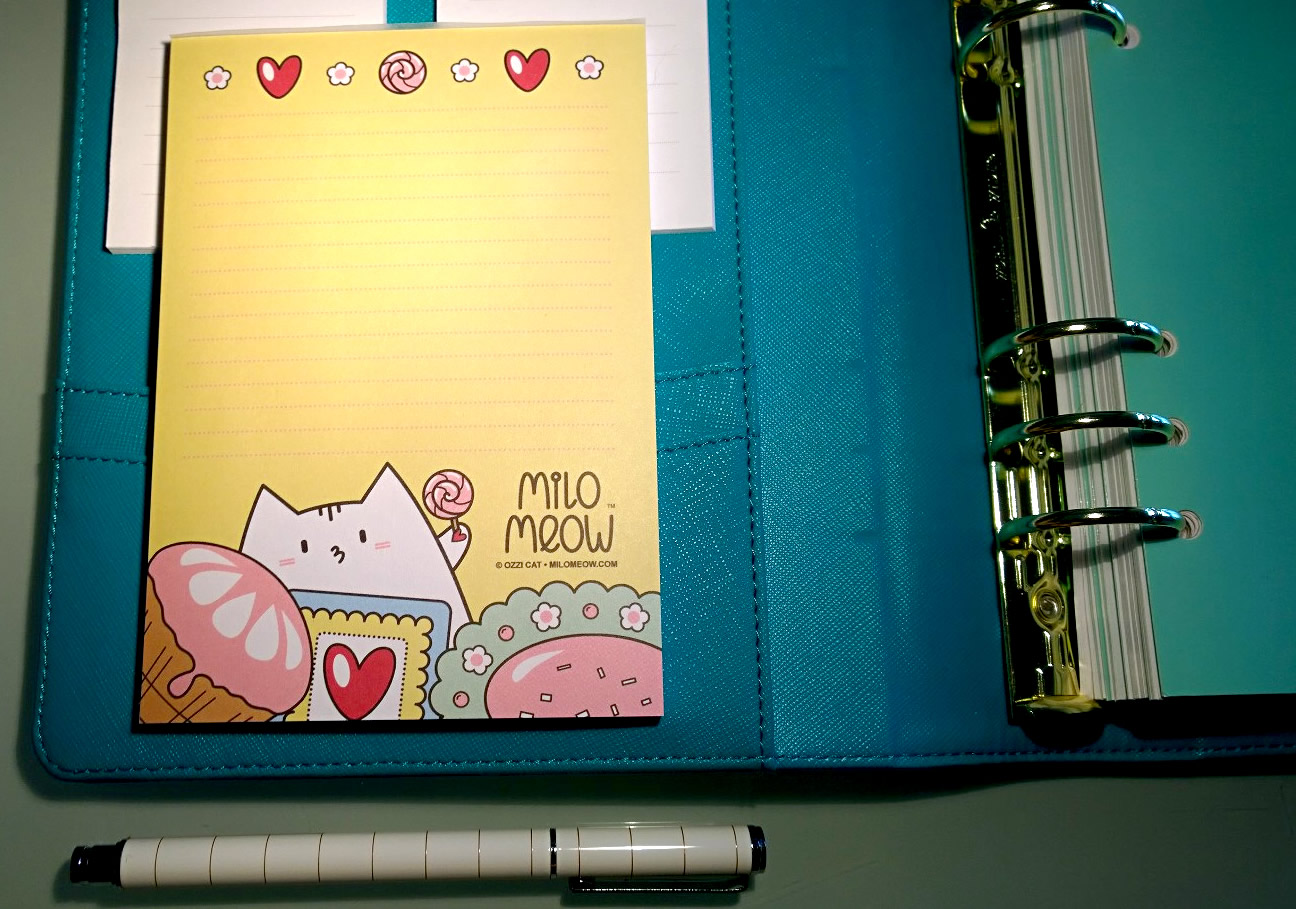 Use kawaii Milo Meow cat notepads in your Kikki.K, Filofax and other life planners!
Fist perfectly any A5 planner or larger, including Kikki.K, Filofax and similar planners that have a pocket for notepads of an A6 size (a standard postcard size).
These cat notepads will fit a planner of a smaller size, e.g. Filofax Personal, Collins Debden, and others. Just place the cat notepad where the planner's back cover is, without inserting it into the back cover's pocket.
FEATURED MILO MEOW CAT STATIONERY PRODUCT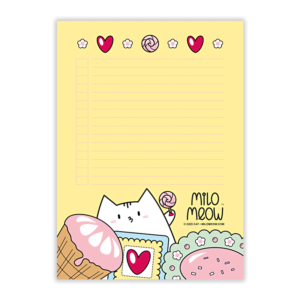 CLICK TO BUY NOW:
Milo Meow Cat Notepad (Collection: Sweet Yummy Time. Design 05)