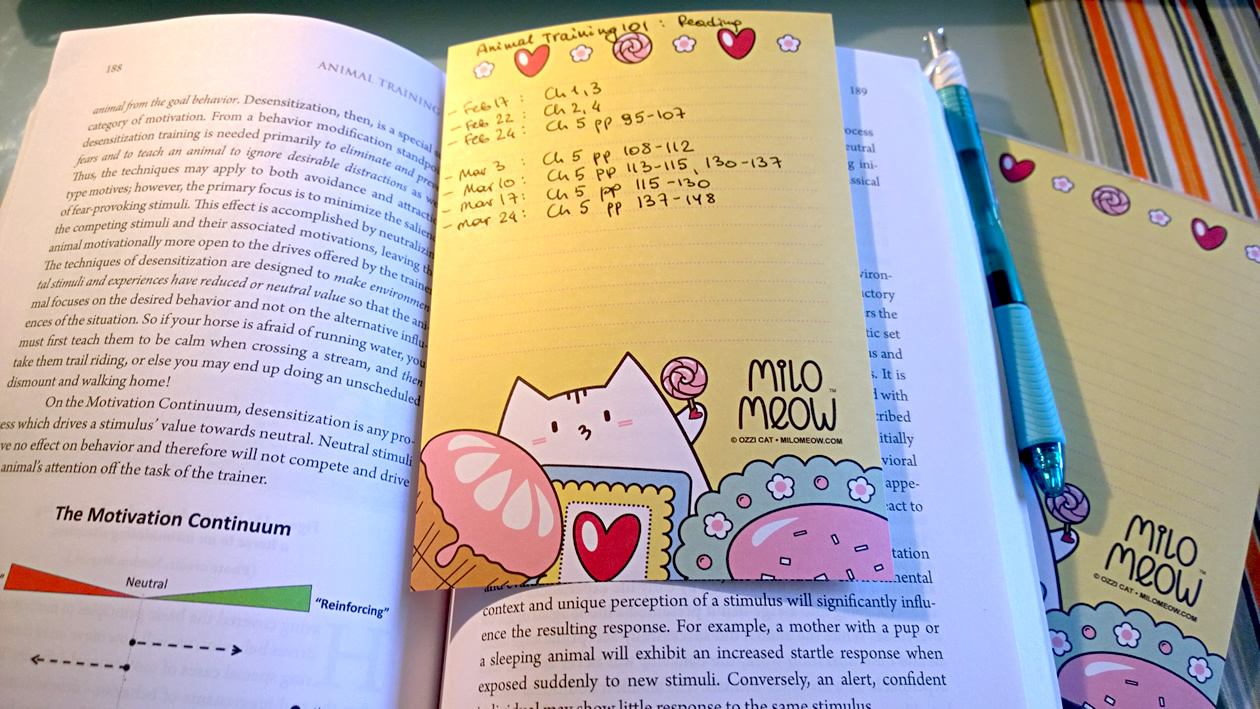 Make a smart cat bookmark from a Milo Meow cat notepad page!
Read books and textbooks with pleasure every time with the help of encouraging and sweet Milo Meow kitten.
How To Make A Milo Meow Smart Cat Bookmark
Plan your reading
Write down chapter numbers on the Milo Meow Cat Notepad's tear-off page
Write down corresponding book page numbers
Add deadlines or dates you want to read the book chapters on
Insert the Milo Meow cat smartinto the book. That easy!
Milo Meow notepad list works great as a bookmark and a reading list – two in one! Oh, wait, it will also make you smile and feel great every time you see it!
Reading a text book has never been so rewarding. You will read any study book with pleasure when Milo Meow smart bookmark is in it!
FEATURED MILO MEOW CAT STATIONERY PRODUCT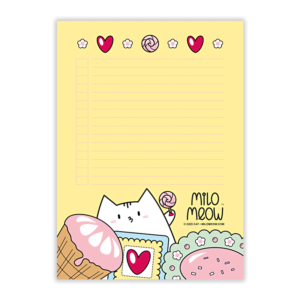 CLICK TO BUY NOW:
Milo Meow Cat Notepad (Collection: Sweet Yummy Time. Design 05)